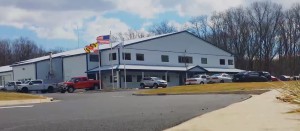 AUI Power was established in 2010 by brothers Paul Granger Jr., 
Lars Granger, Luke Granger & Hans Granger.  Combined, they bring over 40 years of experience to the electrical utility industry.
AUI Power's primary business revolves around transmission, distribution and substation construction for electrical utility companies. However, we serve a wide variety of customers from homeowners to power companies and everyone in between – including municipalities, industrial & commercial businesses, and electrical contractors.
AUI Power primary service area is the Mid-Atlantic region, including the Delmarva Peninsula, South Eastern Pennsylvania and Southern New Jersey. For storm restoration, we send our crews anywhere in the United States & Canada.
For more information on our services – visit the Services page.
To apply, visit the AUI Power Career Center.
AUI Power serves many of the biggest electical utilities and municipalities in the entire Mid-Atlantic region.
Utilities we have serviced include:
Baltimore Gas & Electric Company
conEdison
Delmarva Power
Eversource Energy
National Grid
Orange & Rockland
PECO Energy Company
Pepco
PPL Electric Utilities
Municipalities we have serviced include:
Easton Utilities Commission of Easton, MD
Town of Thurmont, MD
City of Seaford, DE
Town of Smryna, DE
Municipal Services Commission of the City of New Castle, DE
Town of Clayton, DE
City of Newark, DE
For more information about our services, contact us today at (443) 715-0000.